About
Chuck Hansen, Founder, Software Entrepreneur & Session Artist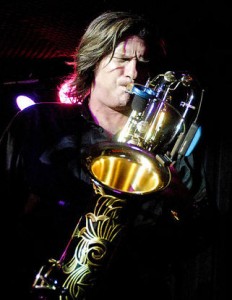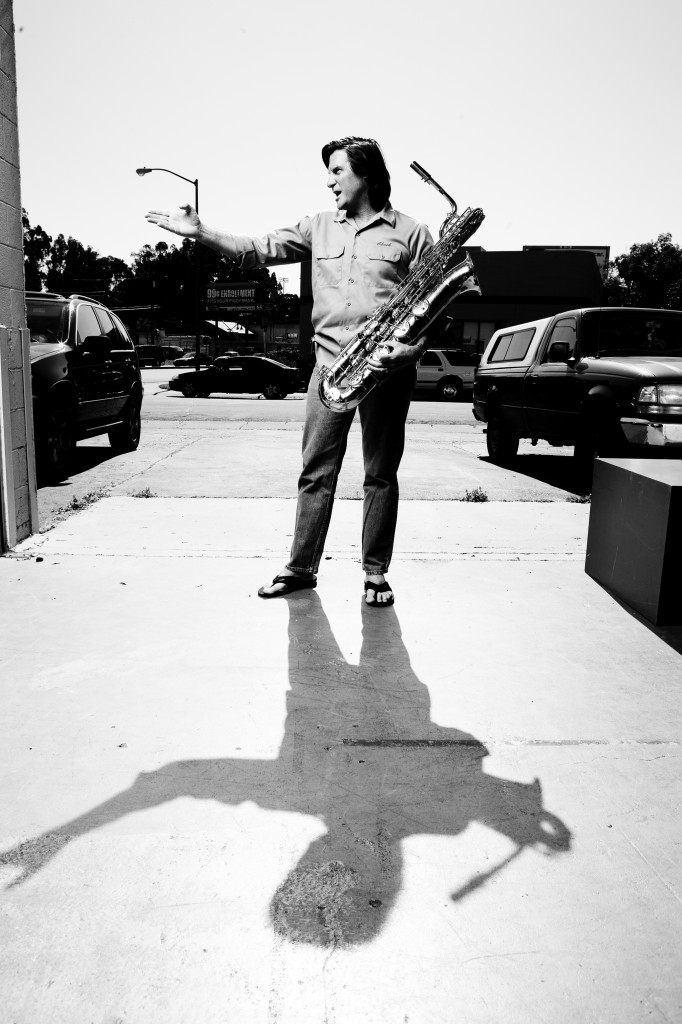 Chuck founded The Track Shack in June 2007 to serve well-established recording artists, indie bands, and community-based non-profit organizations.
Prior to launching The Track Shack, Chuck was Chairman & Chief Executive Officer of Hansen Information Technologies, which he sold to Atlanta-based Infor Global Solutions and private equity firm, Golden Gate Capital, in April 2007.
Today, Chuck records & performs with a number of artists & friends, including session work with Doc Kupka's Strokeland Super Band, Gigatone Entertainment's Axe Men, and R&B/Funk band, Hip Service. Chuck also serves as Monterey Jazz Festival's Sacramento Community Ambassador.
Chuck has had a life-long involvement with music, almost choosing it as a career.  Instead, he choose computer software, receiving his B.S. from University of California, Berkeley, and MBA from UCLA's Anderson School of Management, working with financial institutions in Texas and venture capital funded companies in Silicon Valley.
At 17, Chuck was named to the 1972 Monterey Jazz Festival High School All-Star Band; today, known as the Next Generation Jazz Orchestra. That year, Chuck played baritone sax behind Dizzy Gillespie, , Mundell Lowe (Guitarist & Composer, "Everything You Wanted to Know About Sex, But Were Afraid to Ask"), and Drummer Louie Belson.  Ladd McIntosh directed the band that year, rehearsing the band 10 hours a day for a week leading up to performing at the Festival. During his later years, Chuck played gigs with various bands in West LA, Oakland's East Bay, and Silicon Valley, eventually joining Hip Service in 1998.
A chance meeting in 2000 with TOP founder, Emilio Castillo and lead guitarist, Jeff Tamelier at the Charles de Galle Airport, outside of Paris, started a long friendship & business partnership with Jeff Tamelier that led to the founding of The Track Shack Studios.
Since 2006, Chuck has played his Baritone & Bass Saxophones in "live" performances with a number of touring artists, including Todd Rundgren, Eddie Money, Huey Lewis and The News, Jerry Corbetta ("Green-Eyed Lady"), Prairie Prince ("The Tubes"), Micky Dolenz ("The Monkees"), Mickey Thomas ("Starship), Mark Lindsay ("Paul Revere and the Raiders), David Johansen ("New York Dolls"), and Tower of Power.
Chuck received his Private Pilot License (2010) and Instrument Rating (2011), flying his Bonanza G36 and King Air F-90.
In 2011, Chuck acquired the intellectual property for a new technology to find leaks in sewer and water pipes, founding Electro Scan Inc. . By 2014, the company grew to a staff of 20, with operating companies in the Ireland, UK, Germany, and Australia.
Featuring Chuck on Alto, Tenors, Baritone, Bass, and Contrabass saxophones expects his new release of his latest EP in 2015.
"I hope you enjoy your time at The Track Shack," stated Chuck. "Please excuse the mess, as we continuously improve our facilities to better serve established and evolving creative talent. I've been fortunate to call this building 'home' since 1983, when Hansen Software first opened its doors; renting a small office with fewer than 10 people to sell software that helped manage state & local government operations. Later, needing more space to support nearly 400 employees, we moved to larger facilities in nearby Rancho Cordova, holding onto the Markston Building for sentilmental reasons. Since selling my company, I returned to Markston to create a haven for artists wishing to pursue their love of music. I hope you enjoy your stay."

Sample MP3: Chuck Hansen Breath Away
———————————————————————————————————————————–
Jeff Tamelier, Founder & President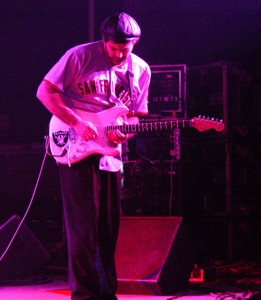 Jeff is responsible for music production, recording, mixing, and client services at The Track Shack Studios. An established artist, arranger, musician, producer, and educator, prior to joining The Track Shack Studios, Jeff toured as lead guitarist for Tower of Power, endorsing a number of cutting-edge companies, like Dunlop, Fender, and Monster Cable.
Jeff learned the fundamentals of playing guitar at age 9 from blind teacher and mentor, Jim Phillips, aka "Blindgym," joining his first band at age 11. In 1985, Jeff joined 'Lydia Pense and Cold Blood,' another popular East Bay band from Bill Graham's San Francisco label. In 1991, Jeff joined with Mickey Thomas and 'Starship' touring worldwide. Over the years, Jeff has either performed and/or produced a number of headliners, including Eddie Money, Micky Dolenz ("The Monkees"), and Todd Rundgren.
Today, you can find Jeff in the Studio putting the finishing touches on a new CD to be released this Spring from friend and former Starship bandmate, Mickey Thomas. With songs arranged, produced, and mixed by Jeff Tamelier, in association with Gigatone Records, Mickey's CD includes new versions of the Beatles' Across the Universe, Maybe I'm Amazed, and Oh Darling?, Tom Cochrane's Life is a Highway, the Rolling Stones' Gimme Shelter, Peter Gabriel's Sledgehammer, Russ Ballard's Voices, George Harrison's Wah-Wah, Oasis' Champagne Super Nova, Joe Cocker's Delta Lady, Bob Seagar's Hollywood Nights, Squeeze's Tempted, AC/DC's Money Talks, Snow Patrol's Chasing Cars, and Super Massive Black Hole by Muse.
Jeff produces artists from all walks of life, including Alternative, Christian, Country, Funk, Hip-Hop, R&B, Smooth Jazz, and Techno. Today, as President of House of Hansen Productions, LLC, Jeff is helping to build Northern California's #1 digital audio recording studio.
To learn more about Jeff Tamelier, please visit Tamelier.com.
Sample MP3:
———————————————————————————————————————————–
Peter de Leon, Chief Engineer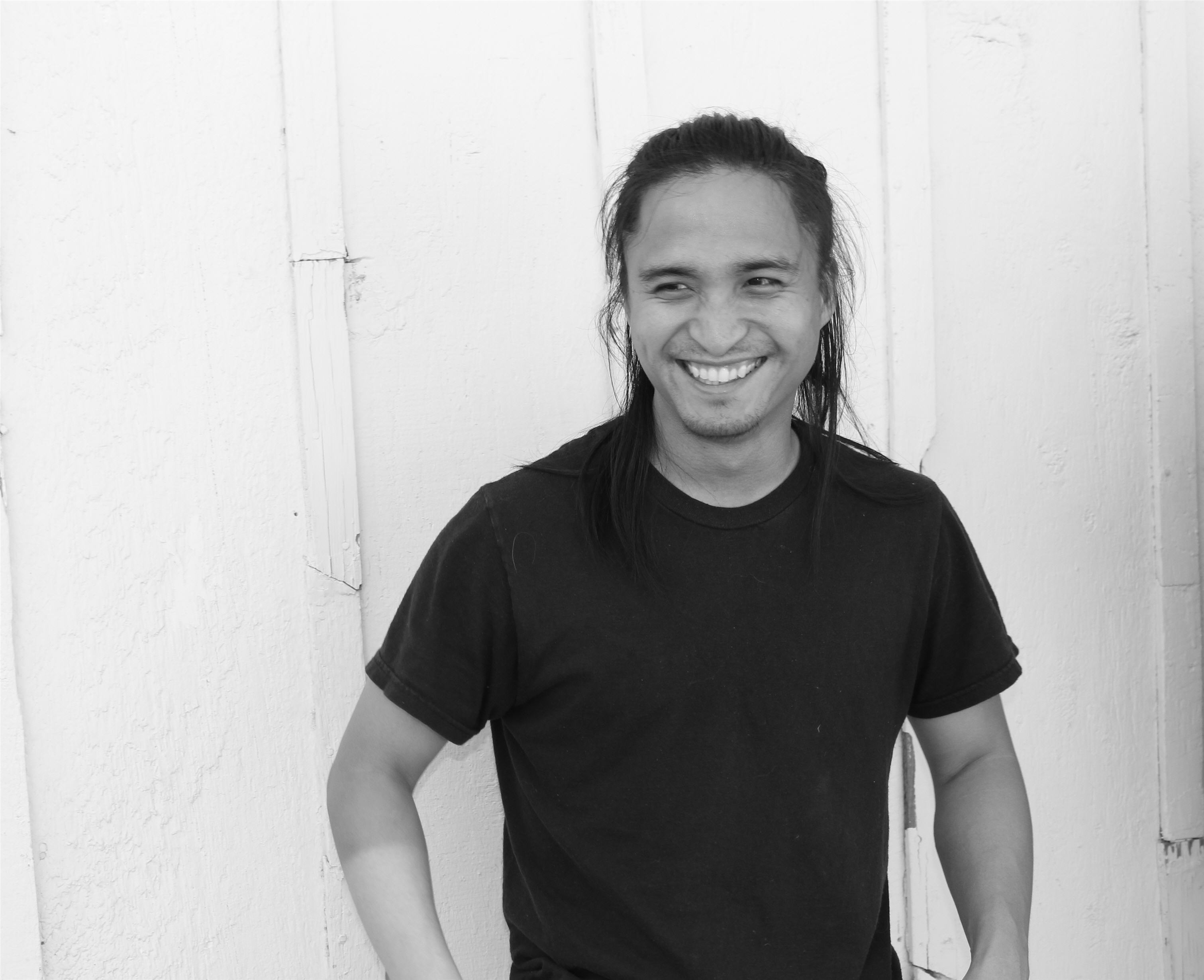 Today, Peter De Leon is The Track Shack Studio's Chief Engineer, providing full service recording, mixing, and master client projects. Since joining The Track Shack in September 2007, Peter has engineered audio recording sessions for Micky Dolenz ("The Monkees"), Eddie Money, Rick Ross, Todd Rundgren, Mickey Thomas ("Starship"), and The Ron Davis Big Band. Recording sessions have also included members of the Tower of Power horn section, world renowned drummers, including Donny Baldwin, David Garibaldi, Prairie Prince ("The Tubes"), and J.R. Robinson, and various artists represented by Gigatone Records.
Peter, also known as Peteywunder, has been a recording engineer since 1997.
Though early in his career, Peter has already worked with Greenday, E40, Rick Rock and the Federation, Walter Hawkins, to name a few. Coming from the San Francisco Bay Area, Peter has also worked with some of top engineers in the area during his tenure at Studio 880 in Oakland, California.
Working under and along side engineers like Michael Denten, Michael Rosen and David Luke, Peter has soaked up the skill and know-how to get great sound out of a recording and mixing music in various genres.
An accomplished, pianist, Peter also produces and composes music.
Separately, Peter independently serves a growing roster of artists, including Krypto, Jaytee with In Too Deep, The Stooie Bros, TopKat, and more.
Born in the Philippines, Peter came to the United States when he was 13. He has found that music has and will always be a part of him. Whether playing keys in a band or just making beats, his outlet has always been music.
Sample MP3: